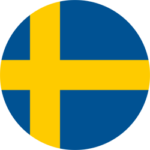 Services we offer on the boat
Make your bookings via mail or phone.
When you make a booking where it's agreed that we are on board, we offer the costs for insurance (190 € alt. deposit 1800 €) captain (150 €/day), final cleaning and inspection 228 €). Usually this only applies from October to April.
Food & drinks, fuel and port charges are not included.
Choose weeks, services and other things you wish for and we will get back to you with prices and practicalities.
May until September the boat is normally in charter and booked via the link: sea-and-more-yachting.com
Vacant cabins are available